Rincon de la Vieja National Park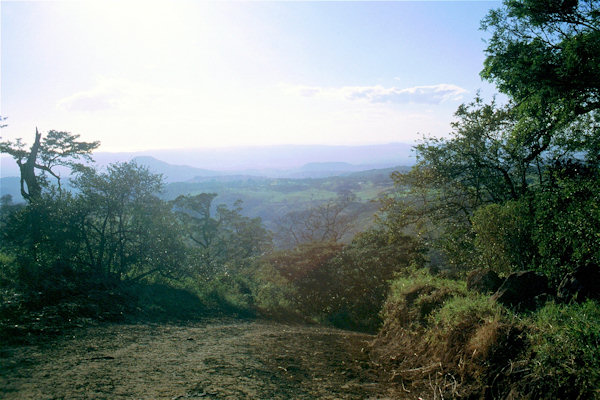 Vulcano Rincón de la Vieja, an active volcano in a period of relative calm, is the largest of five volcanoes that make up the Cordillera de Guanacaste.
The 14.083-hectare Parque Nacional Rincón de la Vieja extends from 650 to 1.916 meters in elevation on both the Caribbean and Pacific flanks of the cordillera.

Tropical forests, including sections of montane and dwarf cloud forest, span the park's base, providing safe haven for a host of flora and fauna.
The park is known for its profusion of orchid species. More than 300 species of birds include quetzals, toucanets, the elegant trogon, three-wattled bellbirds, and the curassow. Mammals include pumas, jaguar, monkeys-howler, spider, and white-faced-kinkajous, sloths, and tapirs.

The east side of the park is exposed to Atlantic trade winds bringing a large amount of rainfall. A drenching 500 cm is liable to fall in any given year, covering the mountainside with lush vegetation.
Conversely, the Pacific side has a distinct dry season- February to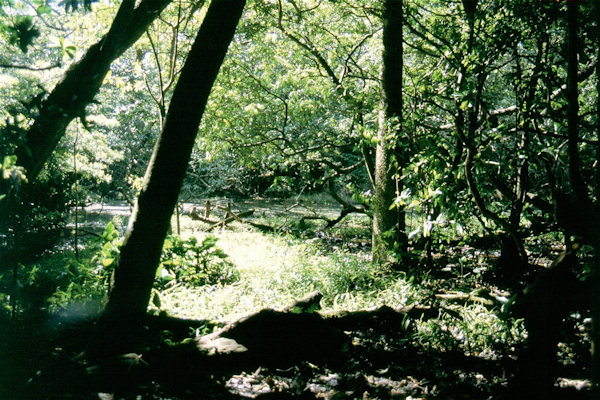 April - making it ideal for visitors wanting to hike the higher elevations.

Trails stem from the Santa Maria Ranger Station and zigzag their way through the park.
A sulfuric hot spring is 3 km up the trail from the ranger station, allowing visitors to relax in its naturally heated pools and then cool off in a nearby stream.
In close proximity, a trail reveals a number of adjoining waterfalls with perfect swimming holes.
Bubbling pools of mud can be found an additional 3 km beyond the hot springs where visitors can observe Rincon de la Vieja's powerful geological forces at work.

Las Pailas Ranger Station is a short distance away, offering visitors a chance to spend the night at the adjacent campgrounds.
Arenal
Located 4.5 kilometers north of Canas (about 40 km south-west of Aranal), lies the Las Pumas Rescue Shelter
Lilly Bodmer de Hagnauer, a Swiss woman who lived in Costa Rica, began taking in orphaned, displaced and injured animals in the mid 1960's, providing them with medical care and a safe environment.
She saved the lives of many rare and endangered creatures, successfully returning them to the wild when their rehabilitation was complete.

One of Costa Rica's most notable natural features is the Arenal Volcano. This impressive volcano resides within the 29.960-acre Arenal Volcano National Park.
The volcano's geothermal activity heats dozens of underground water flumes. Local landowners, tapping into this natural source, have created a number of beautiful hot springs and offer visitors a perfect way to end a day in Arenal.
Cano Negro Wildlife Refuge
Still one of the most important wetlands in the world, the Caño Negro Wildlife Refuge was named Wetland of International Importance in 1991, and for good reason.
The Río Frío is the largest flowing river in the area and is the main water source of Lago Cano Negro, a 810 ha lake that plays a crucial role for the environment.
In the rainy season the rising water level invades the surrounding landscape, but in the dry season the water ebbs, exposing the dried out basin and the main channel of the Río Frío which surges from the slopes of the Tilaran Mountain Range.

The delicate ecosystems found here supply a plethora of different plants and animal life, many of which are endangered or rare.
More than 200 bird species can be found inside Cano Negro and its environment is especially vital for those species that migrate here from the north.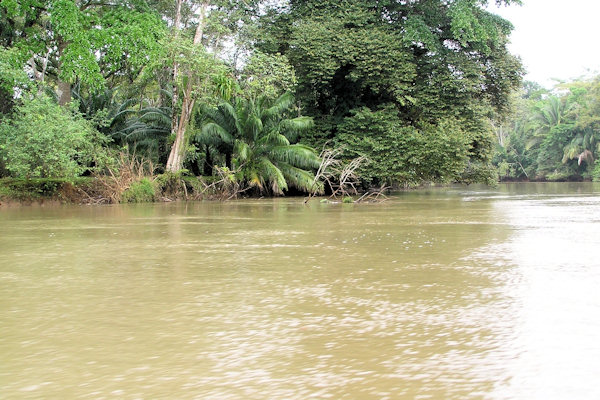 Along the shores of the river and in the trees that bend over its waters, visitors will be able to spot birds, mammals, reptiles and amphibians.
There are Howler, Spider and white-faced Monkeys, Three-toed Sloth, Caimans, Turtles, and Lizards.

Many excursions are offered from the town of Los Chiles, a culturally mixed village only 4-km from the Nicaraguan border and about 90 km north of Arenal.
Here your boat waits for your river adventure through Tropical Rain Forest and pastures until we arrive at the marsh. An experienced English - Spanish speaking guide leads the tour.
Cahuita National Park

Lying on Costa Rica's stunningly beautiful Caribbean coast and facing the Atlantic Ocean, the Cahuita National Park is one of the most amazing national parks in the country.
Encompassing a land area of just 1.067 hectares, this national park protects over 22.400 hectares of ocean and marine life, and is one of the most gorgeous regions in the entire country.
The main attraction of the park is not so much its land, but rather its underwater world, which is home to a fantastic array of marine life and the largest coral reef in Costa Rica.

Tourists from all over the world flock to this national park because the fantastic snorkeling and underwater diving opportunities, as well as because of the park's white sand palm tree lined beaches and crystal clear blue waters, which are ideal for swimming.


Border Crossing Paso Canoas


The southern most port of entry between Panama and Costa Rica is like most border outposts the world over – hectic, slightly seedy and completely devoid of charm. As you might imagine, most travelers leave Paso Canoas with little more than a passing glance at their passport stamp.

As border crossings in all of Central America, Paso Canoas is a bit chaotic. There are government buildings, malls, stores, stalls, street vendors, and street hustlers all comingling together.
If you look like you don't know what you are doing, you are probably going to get approached by someone who will want to "help" you.
Manuel Antonio National Park
With the establishment of Manuel Antonio National Park in 1972, the people of Costa Rica decided to preserve, for future generations, one of the most beautiful and bio-diverse areas in the world.
Although it is the country's smallest national park, the stunning beauty and diversity of wildlife in its 683 hectares is unequaled.

Manuel Antonio contains a charming combination of rain forest, beaches and coral reefs.
This beaches are the most beautiful in the country, lined with lush forest, and the snorkeling is excellent too.
The forest is home for sloths, iguanas, the rare and adorable squirrel monkeys and millions of colorful little crabs.
And the trail that winds around Punta Catedral affords some spectacular views.

The park is easy to reach, south of the town of Quepos, and is near a good selection of hotels and restaurants.
Rio Tarcoles


When you are driving Route 34 to San Jose, near the town of Tarcoles you will pass a bridge where you can get out and walk onto to see the river.
This area has become a big tourist attraction because of the immense population of crocodiles that live just several meters below the bridge. You can see them easily with the naked eye, they look like giant logs!
The amount of American Crocodiles in this river is simply astounding. So much so that it's considered to have the highest population of crocodiles in the world.

If you have a keen interest in seeing these big reptiles up close and personal, there are several river cruises you can take that showcase these spectacular beasts.


San Jose
El Teatro Nacional de Costa Rica is considered San Jose's most impressive public building.
Built in 1897, the building features a columned neoclassical facade and is flanked by statues of Beethoven and Calderon de la Barca, a 17th-century Spanish dramatist.
The lavish lobby and auditorium are lined with paintings depicting various facets of 19th-century life. The marble staircase, gilded ceilings and parquet floors of tropical hardwoods are also wort a seeing.

On of the nicest plazas in San Jose is the shady Parque Nacional. In its centre, you'll find the dramatic Monumento Nacional, which symbolizes of brave attitude of Central America, especially Costa Rica in fight against american filibustier William Walker, who wanted in 1856 to take over the entire region.

The slightly run-down Parque Morazan is capped in the centre by a concrete gazabo referred as the Templo de Musica