Fieldguide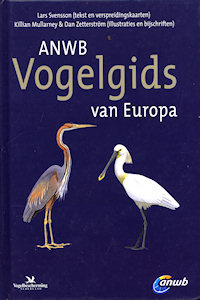 Lars Svensson
Birds of Europe (Dutch edition)
ISBN: 9780691143927
2010
Since it was first published a decade ago, Birds of Europe has become the definitive field guide to the diverse birdlife found in Europe.
Now this superb guide has been brought fully up to date with revised text and maps along with added illustrations.
Uniquely designed for easy use in the field, this expanded edition covers all 772 species found in the region as well as 32 introduced species or variants and 118 very rare visitors.
Detailed species accounts describe key identification features, voice, habitat, range, and size.
More than 3.500 full-color illustrations depict every species and all major plumage variations, and color distribution maps provide breeding, wintering, and migration ranges for every species.
Complete with an introduction to each group of birds that addresses major problems of observation and identification, this new edition is the ultimate field guide to Europe's fascinating birdlife.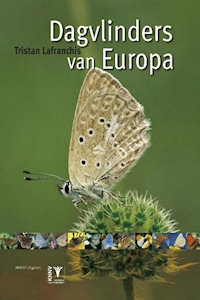 Tristan Lafranchis
Butterflies of Europe (Dutch edition)
ISBN: 9789050113021
2009
A comprehensive field guide and key to the butterflies of Europe.

Contains over 400 distributions maps, taxonomic keys, and detailed drawing of genitalia to assist identification of difficult species.

Using Butterflies of Europe, all identification of species can be carried out ethically, i.e. without killing the specimen.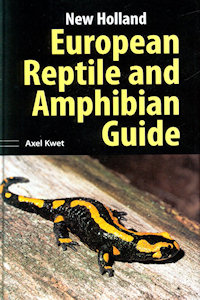 New Holland Publishers
European Reptile and Amphibian Guide
ISBN: 9781847734440
june 2009
A comprehensive field guide to every species of newt, salamader, frog, tortoise, terrapin, turtle, lizard and snake in Europe.
The only truly pocket-sized quide and the most up-to-date in termsof taxonomy.
300 colour photographs showing key identification features, difference between males and females, subspecies and other variations for many species.
species occuring in Britain or which are widespread in continental Europe recieve greater coverage.
includes a detailed distribution map for each species
143 detailed species accounts covering ID, habitat, range, food, breeding, hibernation and subspecies
59 concise accounts for species with restricted ranges, most including a distribution map
accounts colour coded by family for quick reference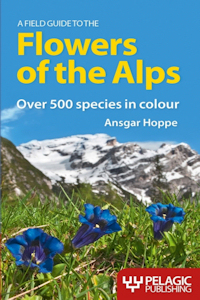 Ansgar Hoppe
Flowers of the Alps
ISBN: 978-1-907807-40-4
1st Edition 2012
Explore the colourful world of alpine flowers.
This practical book will help you make a quick, reliable identification of each plant, with concise descriptions and illustrations for individual plants to enable differentiation from similar species.
Flowers can be identified quickly from colour and shape. The notable characters of each plant are clearly highlighted.

Covering 500 species, each with colour photographs, this compact guide is designed for walkers and botanists.
For each plant the common name, scientific name, flowering time, plant height, protected status, and distribution (habitat and altitude) are described.