Guide-book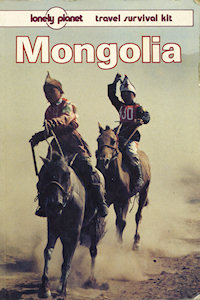 Lonely Planet
Mongolia
ISBN: 0-86442-180-x
1st Edition May 1993
Mongolia
- truly a destination for the hardy, with the Gobi desert, snow-capped mountains and vast inland lakes. From the rough and ready capital of Ulaan Baatar to isolated nomad encampments, this guide will help travellers to explore this remote but newly accessible country.
46 maps
vital information on preparation and planning
language section with Cyrillic script
advice on health, safety and local customs
pointers for trekkers and bird-watchers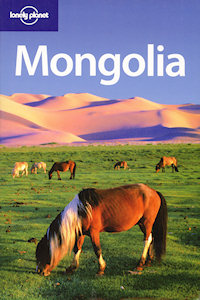 Lonely Planet
Mongolia
ISBN: 978-1-74104-578-9
5th Edition May 2008
Mongolia's capital, Ulaanbaatar, may be a hotbed of progressive attitudes, but in the rest of the
'Land of the Blue Sky'
, life remains pretty much the same - horses outnumber people, nomads still move camp each season and on long-distance bus rides you'll be serenaded by passengers singing folk tunes.
Cling to your camal as a Gobi sandstorm sewwps past
Learn the three manly sports while viisting nomad families on a Ger-to-Ger adventure
Honour the sky gods with the famous vodka dip-and-flick ritual
Strech out your vocal cords with a throat-singing lesson in Chandmani
New Outdoor chapter details activities from cycling the Chinggis Khaan trail to horse trekking the steppes
Travelmap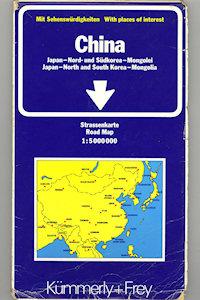 KŁmmerly + Frey
China
Japan-North and South Korea-Mongolia
ISBN: 3-259-01258-3
scale 1 : 5.000.000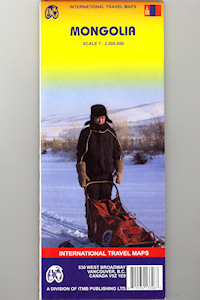 International Travel Maps
Mongolia
ISBN: 1-55341-332-6
scale 1 : 2.500.000
Source-book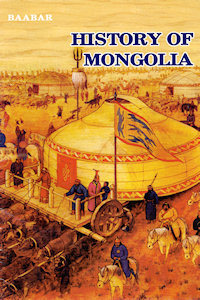 Baabar
History of Mongolia
2nd Edition 2006
Baabar
, a well known writer of Mongolia, is an author of around 40 books. He is a biochemist and educated in cracow University, Moscow University and Imperial College of London.
In this booklet he gives background information about:
Primeval Period - Stone Age - Ancient Nomads
Period of the Great Mongolian Empire
Mongols converted into Tibetan Buddhism
Mongolia during the Manchu Ching Dynasty
Struggle for Independence
Communist Period
Civilized and Democratic Mongolia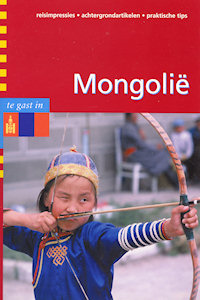 Te gast in
MongoliŽ
ISBN: 978-90-76888-83-5
2e herziene druk Januari 2008
MongoliŽ is het dunstbevolkte land ter wereld. Op de oneindige steppe wonen de MongoliŽrs al honderden jaren in vilten ger-tenten en leven in een innige relatie met de natuur. De lange winters zijn ijzig koud en de zomers kort maar warm.
Dit land van nomadische veehouders werd in 1924 als tweede land ter wereld communistisch, zonder dat er ook maar een proletariŽr woonde. Na de omwenteling begin jaren negentig heeft MongoliŽ zijn eerste stappen gezet naar een vrije democratie met markteconomie.
Alhoewel er zeker nog wel uitdagingen zijn ,verloopt de overgang vrij succesvol. Ook heeft de nieuwe vrijheid gezorgd voor een hernieuwde belangstelling voor de rijke geschiedenis. Vooral het erfgoed van de indrukwekkende veroveraar Djengis Khaan staat volop in de belangstelling.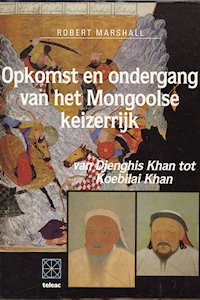 Robert Marshall
Storm from the East:
From Genhis Khan to Khubilai Khan
ISBN: 05-2008-300-8
1e edition May 1993
Dutch translation:
Opkomst en ondergang van het Mongoolse Keizerrijk
ISBN: 90-6533-340-1
1993
This lavishly illustrated companion to the BBC television series of the same title chronicles the amazing rise to power of Ghengis Khan, the unification of the Mongol tribes under his leadership, and their unprecedented military success as they conquered all before them, from Asia to Eastern Europe.
In the middle of the thirteenth century, while Europe was still a patchwork of feudal states, there emerged from the East a vast empire that eventually spanned the breadth of Asia.
Before Ghengis Khan, no Mongol nation could be said to exist. Under the banner of one greatest generals in history, the forces of a relatively small and decidedly young nation out-maneuvered and out-thought the armies of Asia and Europe to establish the Mongol Empire.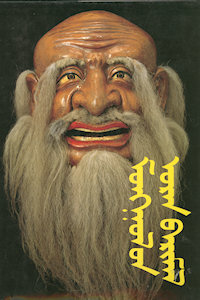 N. Tsultem
Mongolian Sculpture
1989
Sculpture is one of the arts which has forever preserved in stone the faces, the thoughts and the whole life of the people who inhabited since time immemorial the northern part of Central Asia, that is, the steppes and mountains of Mongolia.
The things they worshipped, their totems, events of their life, the respect they had for their ancestors-all was carefully depicted in and on stone.
Mongolian art of sculpture evolved in many forms and genres starting from the so-called "deer stones", stone men and stelae to sculptured architectural decor, from tiny amulets to hudge cast figures of gods and frightening papier-mache masks worn during religious ceremonies, from simple clay figurines to intricate carvings on wood, bone and gems.
This book illustrates 262 pictures of sculptures, which of most of them can only be seen in museums.
Travel Story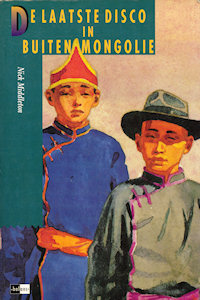 Nick Middleton
The Last Disco in Outer Mongolia
ISBN: 1-85619-135-4
1992
Dutch translation:
De laatste disco in Buiten MongoliŽ
ISBN: 90-5018-198-8
1993
Why is it that to most people Outer Mongolia seems the most remote spot on earth?
When Nick Middleton decided he would visit this Central Asian country he got an immediate inkling: it took him five years to get an entry visa. When eventually he arrived he found a country ruled by a president called Batman, where waiting in queues was rivalled as a national pastime only by throwing stones.,br. Three years later, Middleton was in Mongolia again, this time to be whisked around the country by a driver who ate tadpoles. Mongolia provided more than a few surprises: from dining on yak's curd with match sticks in the country's last remaining Buddhist monastery to living in the Communist Party's secret valley hideaway, from a brush with North Korean seal clubbing enthusiasts to tracking wild ass in the Gobi Desert, and from traditional yak dung throwing to an overdose of boiled goat and fermented mare's milk.
This book is the story of these two trips.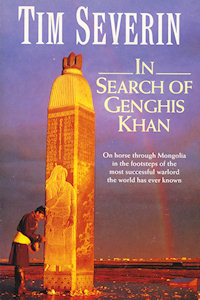 Tim Severin
In Search of Genghis Khan
ISBN: 0-09-995820-1
1992
Riding alongside hardbitten Mongol herdsmen, Severin retraced part of the overland communication system that once linked the far-flung Mongolian empire.
In a marvelous adventure that combines travel writing at its serendipitous best with dollops of history and politics, the noted explorer who has recreated crusaders' treks stares into the immense blue vault of Tengri, the Sky God who gave Genghis Khan a mandate to subjugate the world.
Severin ( Tracking Marco Polo ) mingled with camel herders in the Gobi desert, weathered an August blizzard, met an old clairvoyant Tuva shamaness, supped with Kazakhs in their yurt (circular tent) and witnessed an outbreak of plague, which he claims is the same disease as the Black Death of medieval Europe.
He probes the Mongols' nostalgia for national hero Genghis Khan and monitors the winds of change in a Stalinist-style country undergoing a perestroika liberalization and renaissance of lamaist religion amid a sudden withdrawal of Soviet aid.
An enchanting odyssey.
Film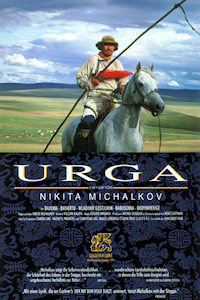 Nikita Mikhalkov
Urga
1991
The shepherd Gombo lives with his wife, three children and grandmother in a tent on the Mongolian steppe.
Chinese population control policies prevent them from having any more; so Gombo sets out for the nearest town to obtain birth control.
He comes upon a Russian truck driver who has ended up in a lake. The sheperd takes the man back to his Ger, and after initially being appalled at the lack of civilization, the Russian becomes enchanted with the peaceful life of the backwards countryside and decides to stay.
But his presence presages big changes for the sheperd's family.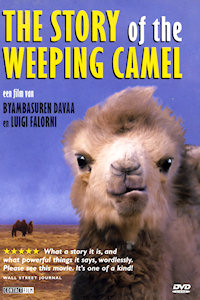 Byambasuren Davaa
The Story of the Weeping Camel
2003
Springtime in the Gobi Desert, South Mongolia.
A family of nomadic shepherds assists the births of their camel herd. One of the camels has an excruciatingly difficult delivery but, with help from the family, out comes a rare white colt. Despite the efforts of the shepherds, the mother rejects the newborn, refusing it her milk and her motherly love.
When any hope for the little one seems to have vanished, the nomads send their two young boys on a journey through the desert, to a a backwater town in search of a musician who is their only hope for saving the colt's life.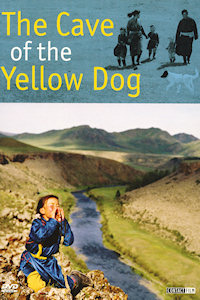 Byambasuren Davaa
The Cave of the Yellow Dog
2005
The oldest daughter of a Mongolian nomad family finds a small dog one day while out in the fields.
When she brings him home, her father is afraid he could bring bad luck and demands that she immediately get rid of him. Despite her father's orders, she keeps the puppy and tries to hide him from her skeptical father. A story about a mongolian family of nomads - their traditional way of life and the rising call of the City.