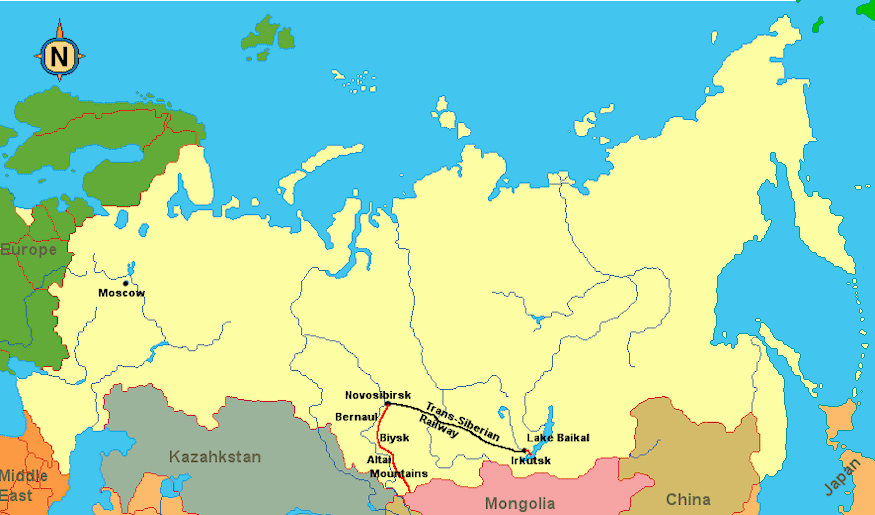 I have visited Moscow in july 1994.
My first visit to Siberia was in july 2008
These are the places i have seen on that trip
Irkutsk
Lake Baikal
Trans Siberian Railway
Novosibirsk
Bernaul
Biysk
Altai mountains
My second visit to the Altai-mountains was in july 2010
These are the places i have seen in the Altai-mountains
Gorno-Altaisk
Lake Teletskoye
Chuysky Trakt
Chuyskaya Steppe
Please let me know when you're having questions.
i would be pleased to help you.
Things to do and other tips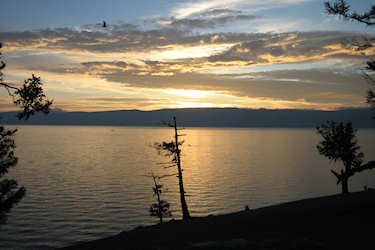 This illustrate's my memories of Russia
A sunset at the Lake Baikal

See my "Things to do" pages for more pictures.
These are divided in:
"Russia (European part)"
"Siberia"
When i'am visiting a country i like to be prepared;
So i know something about the Country and i can plan the things to visit.
That's why i 'm reading books;looking at travel maps etc.

See my "Things to read" pages for Books/Maps about Russia